We're Hiring Skilled
Construction Trades.
Right Now!
Major contractors in Canada's southernmost region need skilled construction trades. Union and Non-Union workers with Residential, ICI, and Heavy Construction experience to build $20 Billion in infrastructure projects – like the $5.7 billion Gordie Howe International Bridge, the $5 billion Stellantis/LG electric vehicle battery plant, and more exciting projects coming through 2032 and beyond!
Ready to power up your career?
Discover the 100 Mile Peninsula, our unique lifestyle, friendly communities and reasonable cost of living. Now is the right time to make a move.
Photo: Canadian Bridge Site Progress, April 13, 2022 – Courtesy Gordie Howe International Bridge Project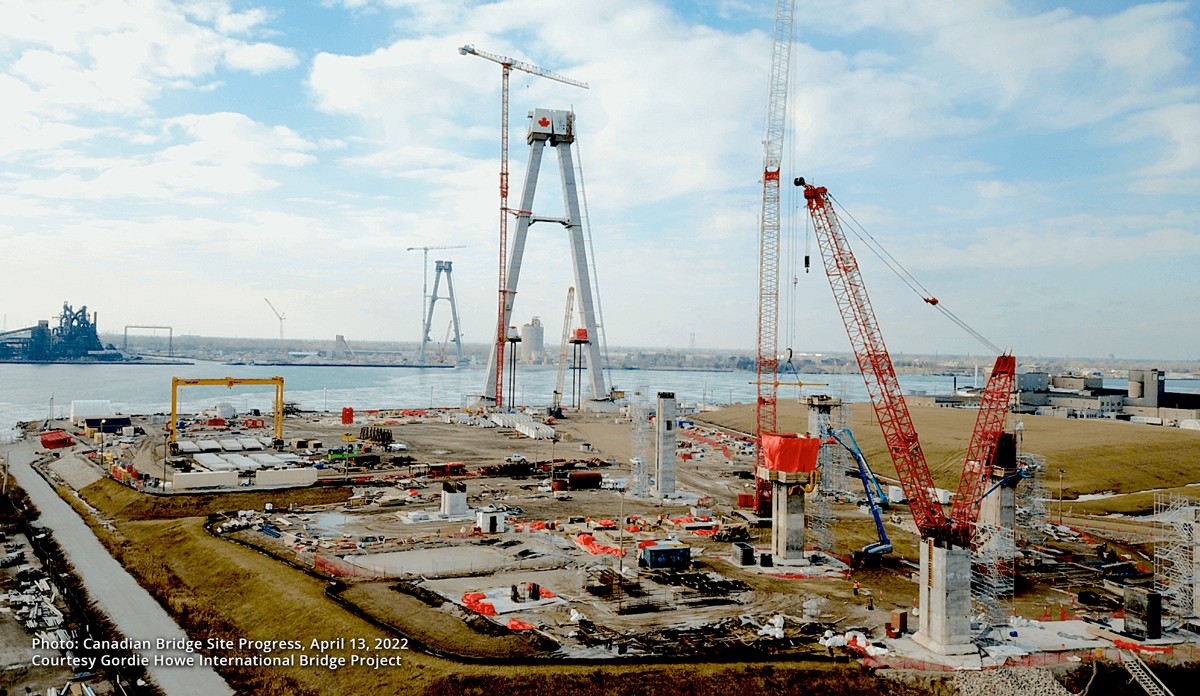 Connect With A Local Realtor®
Buying in WindsorEssex, selling out west, or looking for a rental, we'll connect you with local REALTOR® expertise for an efficient and hassle-free move.
The Windsor-Essex County Association of REALTORS®, over 1,000 professionals, have helped hundreds of families relocate here from across the country through their 100 Mile Peninsula program launched in 2009. Discover the unique lifestyle, career choices and affordability in Canada's southernmost region.Get local Real Estate facts here.
When you apply for the MEGABUILD you can also connect with a local REALTOR® within 48 hours. Make sure to Check Off REALTOR® Help.
Work Here Live Here