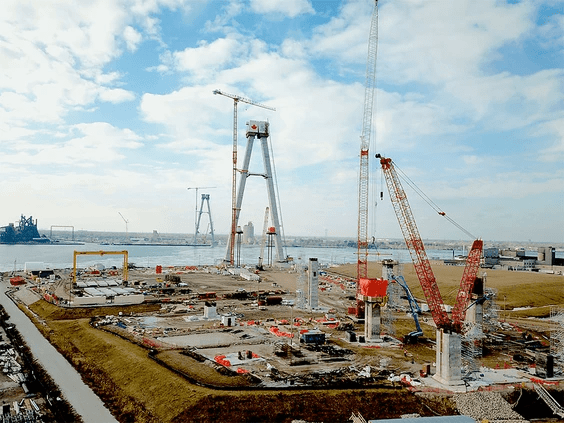 Canadian Bridge Site Progress, April 13, 2022 – Courtesy Gordie Howe International Bridge Project
Demand to fill skilled construction jobs draws workers to Windsor
Occupying the southernmost tip of the country, nestled on the south bank of the Detroit River and marking the southwestern end of the Quebec City to Windsor corridor, Windsor Essex has been the country's best kept secret – but not for long.
Long known for being Canada's automotive capital, with a rich history in manufacturing and agriculture, Windsor hasn't always been top of mind when Canadians think about advancement, technology and research and development.
Even 25 years ago, says Jim Lyons, executive director of the Windsor Construction Association, outsiders to the area wouldn't bat an eyelash at the mention of the city. Worse, he says, it would be dismissed as an invisible, "lunch bucket little town.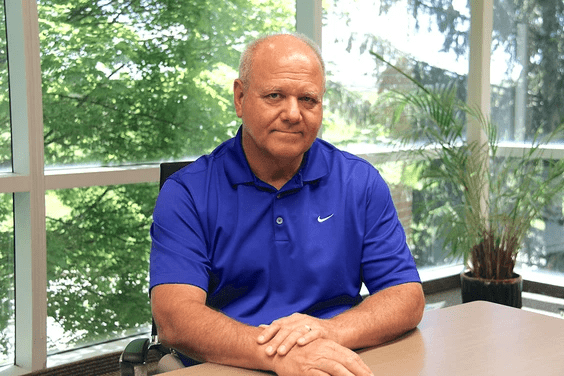 Jim Lyons, Executive Director, Windsor Construction Association – Photo Supplied
"We weren't on the map (to them) other than we were across the river from Detroit, and people figured we had all the crime and none of the amenities. I always thought to myself, 'You have no idea.'
"But at the end of the day – and I've been in this job for 25 years now, always supporting this city – what's happening now surpasses every benchmark and every milestone we've ever had. The volume of work and the promise of what's to come is like nothing else we've ever seen."
In March, federal, provincial and municipal leaders descended upon Windsor to announce a planned $4.9-billion electric vehicle battery plant to be built in Windsor, one which would allow the city to reclaim itself as the country's automotive capital. The announcement was accompanied with the promise of thousands of new jobs at the battery plant itself, with thousands more potential career opportunities resulting from spin-off businesses needed to support the plant.
As this announcement was being made, crews on the other side of the city were already hard at work, building North America's longest cable-stayed bridge. The Gordie Howe International Bridge, a $5.7-billion project anticipated to be completed at the end of 2024, will have a clear span of 853 metres supported by towers that will be 220 metres high on each side of the Detroit River. The bridge will support six lanes of vehicular traffic and a multi-use path to accommodate pedestrians and cyclists. Construction of the bridge, the Canadian and US Ports of Entry and the I-75 Interchange began in 2018.
Most recently, in early May, a timeline for the proposed mega-hospital for the region was finally announced. Tendering for the new, $2-billion acute-care space is slated to begin in 2025, with groundbreaking to take place in 2027. Hospital administration estimates the building will be open to the public by 2031.
All of this work spells a brilliant future for the municipality of nearly 400,000 people, but as the projects build up, the thinner the candidate lists.
"With all this work, the government is doing what it can to connect youth with skilled trades," says Lyons, "and we can fill positions with entry-level (employees), but what we really need, ideally, are journeypersons.
"We have apprentices in the field, and we want the youth to continue to observe the opportunities the industry will give over the next generation. But today, right now, we need journeypersons. We need experienced, skilled leaders who have mastered and crafted their trades, and taken in volumes of work.
"We've spent a lot of money locally shaking the bushes and turning the rocks, but everyone who is qualified and who lives here seems to have found work already. We're now calling out across the country."
Stephen MacKenzie, president and CEO of Invest WindsorEssex, says that talent acquisition and attraction is at the forefront of their efforts.
Stephen Mackenzie, President and Chief Executive Officer, Invest Windsor Essex – Photo Supplied
"These are multi-billion-dollar investments being made, and with confidence, we can say the economic health of Windsor Essex has been secured for the next generation.
"This is not a three-year project that people will wrap up and have to worry about where they'll go next," he says. "This is truly an opportunity for people to relocate to a thriving area that they can call home for generations to come."
Windsor was not immune to the skyrocketing housing prices that have affected every corner of this country. But according to Krista Gionet, executive officer of the Windsor Essex County Association of Realtors (WECAR), while prices have been shocking for long-time residents of the area, they'll still look surprisingly competitive for new arrivals.
"We were so undervalued for so long," she says. "There was a time when you could buy a home that needed a lot of love for around $50,000.
"Today, you can get one (a similar starter) home for about $500,000, but if you're leaving an area where you've sold your home for $5 million and you're buying a home for $2 million, you're coming out ahead.
"We're just now catching up to the rest of the country, but it is still highly competitive."
Elica Berry, president of WECAR, agrees. "The options are endless here, in terms of housing opportunities," she explains. "You want a three-bedroom, two-bath, near a grocery store that's 10 minutes away, a great school, and proximity to everything? You got it. You want a townhome that is maintenance free? We have it. The lot sizes are bigger here, and the square footage is generous. You get a lot more for your money here."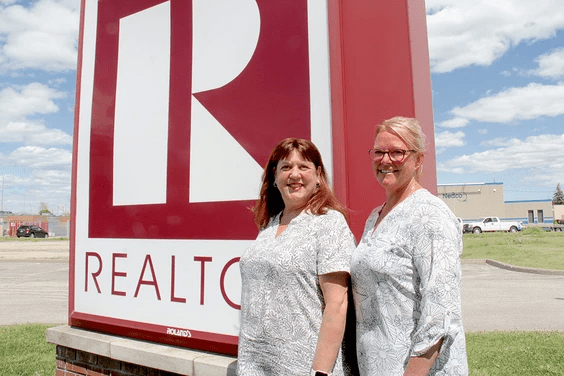 Left, Elica Berry ABR, President (2022) Windsor-Essex County Association of REALTORS® (WECAR); sales representative Jump Realty; right, Krista Gionet CAE, CRAE, Executive Director, WECAR – Photo Supplied
But as exciting as the current major projects sound, it doesn't end there. "It's not just the battery plant, the bridge, or the hospital," says Lyons. "It's that with all this new construction, there will be more housing. More schools. More fire stations. With the incoming new residents, the cycle will continue with more commercial builds, like hair salons, banks, plazas.
"We're on the way up."
MacKenzie, who is originally from Nova Scotia, says Windsor's growth is proving to be unlike anything he's ever seen. "The quality of life is second to none here; we have the waterfront, safe neighbourhoods, diversity.
"It truly is an amazing place to settle down, discover a career and raise a family. There's nothing like it."